Cards of Loop
A downloadable game for Windows, macOS, Linux, and Android
Welcome to Cards of Loop.
A memory game where if you forget your past actions you get hunted by space-time and lose.
Pick (any) action out of three for a given scenario.
Loop back in time.
Complete the old actions the same way.
Or be erased by time and space.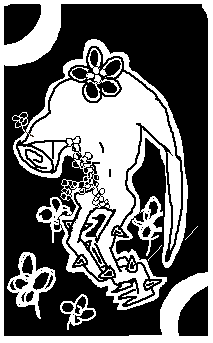 Extra Details are new actions
in the middle of your old actions.
They are new but
after a loop the same
act you picked for them must be
picked again.
TIPS
Some scenarios may repeat (like how you might bump into a friend more than once in a day). Make sure you choose the same actions in the same order for these.I
(e.g Ignoring other cards in the middle, you meet a stranger three times and picked greet-greet-mock, you cannot choose greet-mock-greet, or greet-greet-greet. You have to choose greet-greet-mock).
JUST PLAY THE GAME. IT ALL MAKES SENSE IN THE LOOP...

Use the mouse or keys 1,2,3 to select a card.
Maybe f1 makes it full screen. Not sure...
Don't get lost in the loop...
Download
Click download now to get access to the following files: