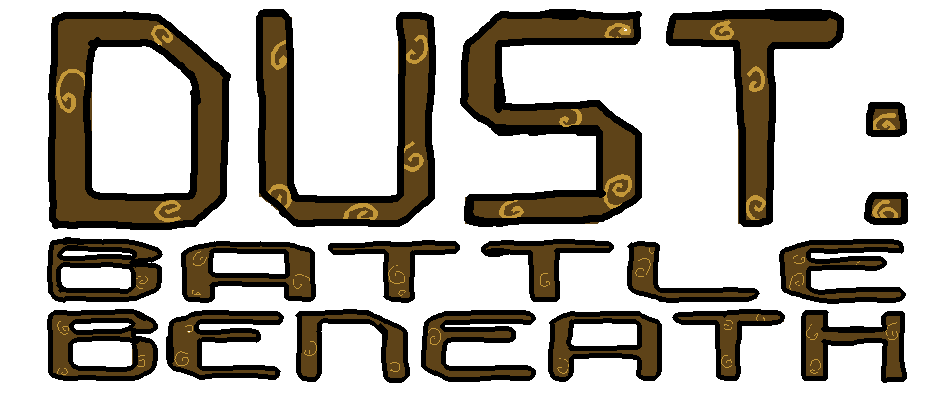 Dust: Battle Beneath
Comments
Log in with itch.io to leave a comment.
How do play on android if the file extension is .love?
Download love2d (on google play too if you prefer) then open .love with a file manager and selelct open using love2d (your file manager should support this but try ES file manager if not).
If that doesn't work...then...here's the longer way.
Make a folder called "lovegame" in storage
Rename love file to .zip (instead of .love)
Move contents of file to the folder
Run love2d
If it still shows no game then try moving folder lovegame to sdcard storage
Android version isn't the best but still fully functional. Thanks for playing and tell me how you like it when it runs :D
At the point of this comment (Yes, this one , by MEEEE) all problems have been fixed and requested features added. Toot.
How do i get it to go fullscreen
Ahhh, Wow. You want to use it on FULLSCREEN. Wow, I'm so honoured.
Heh, but for real, thank you for that. It seems it went over my head. In the next update I will fix (read: add) fullscreen implementation. All of your suggestions and views mean a lot to me, so feel free to comment anything!
:)
Edit: It's in settings.
masterpiece on all levels 10/10
Wow, thanks a lot. This gives me more encouragement to continue development. It only gets better from here!
Thanks for that. Yeah, it seems that gamepad support is broken. Just unlpug the gamepad when you're playing. I should probably take it off for now but the error is still appreciated. It's only an alpha but playing without a gamepad still gives the full access. IT's Dust. WOOT.
Thanks again.