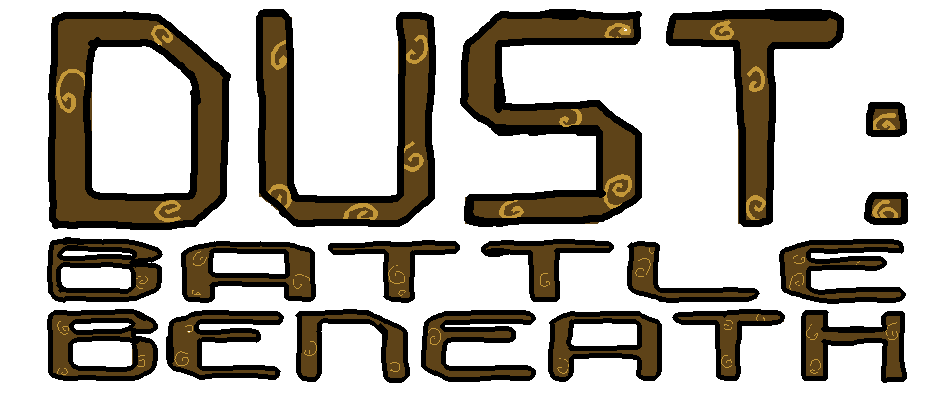 Dust: Battle Beneath
A downloadable game for Windows, macOS, Linux, and Android
Ashes to ashes, welcome to DUST: BATTLE BENEATH. In this RUN AND GUN GAME you take orders from a somewhat questionable boom box that answers none of your questions, telling you to blast your way through the underground, while you try to decide who lives and who dies ... and how often "who" dies ... and ... why this "who" keeps dying?? Whoever said being a gopher would be easy?
WHY SHOULD YOU PLAY?:
• Deadly scenarios
• Chaotic gameplay ...heheh
• Bullet ... many of the bullet
• Questionable motivations
• Newly generated level every time you play
• Rough arcade mode
• Stupid enemies that will kill you
• Not so stupid enemies that will kill you
• very very stupid comrades that will kill themselves
• Gear and loot in each run
• Nap time!
• Will you seriously kill the crying nerd?
==CONTROLS==
(These are configurable in game)
A = move left
D = move right
SPACE = jump
Q = switch gun
Mouse + right click = shoot/attack
Mouse + left click = build
Gamepad implementation is banana milkshake is untested, but hey, alpha, Am I right?
Tips
• Flips save lives. (Jump twice)
• Hint: Talk to the radio first.
• Place a block under you immediately you jump to climb straight up.
BONUS ART GALLERY
The dust gallery is a collection of 22+ images including concept art, cool pictures and (cheesy) memes. There are also 10+ variant images, which are different versions of some of the ~22 images in the gallery.
In total there are 34 images...Oh! And ... heheh ... one-No!-TWO chapters of a type of fanfic or something I wrote based on the world of Dust: Battle Beneath. I put a lot of ~passion~ into every image in the gallery (well, except for historic sprites) so I hope you will enjoy it. Go and download the gallery!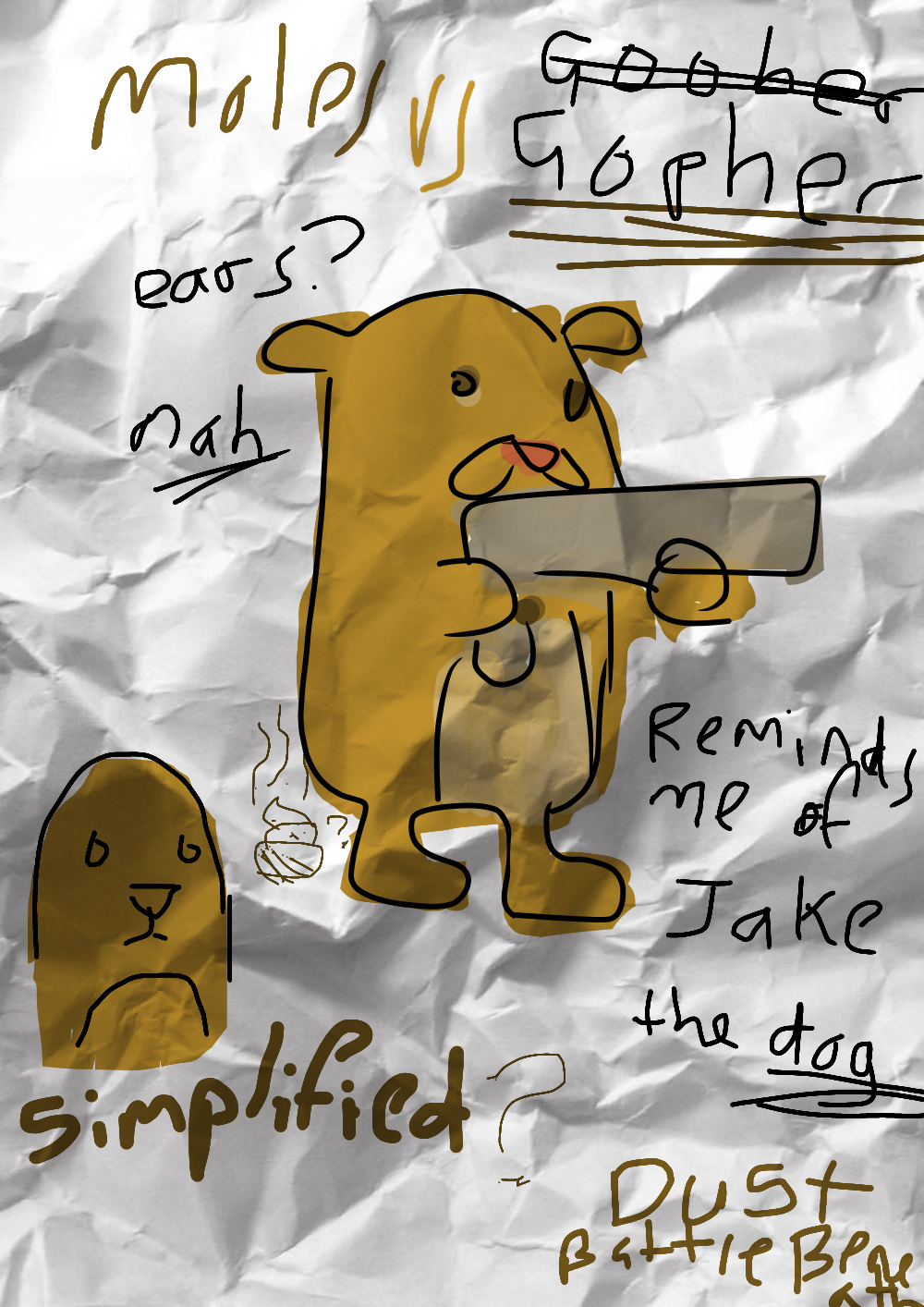 some concept art. More stuff like this and more are available in the gallery!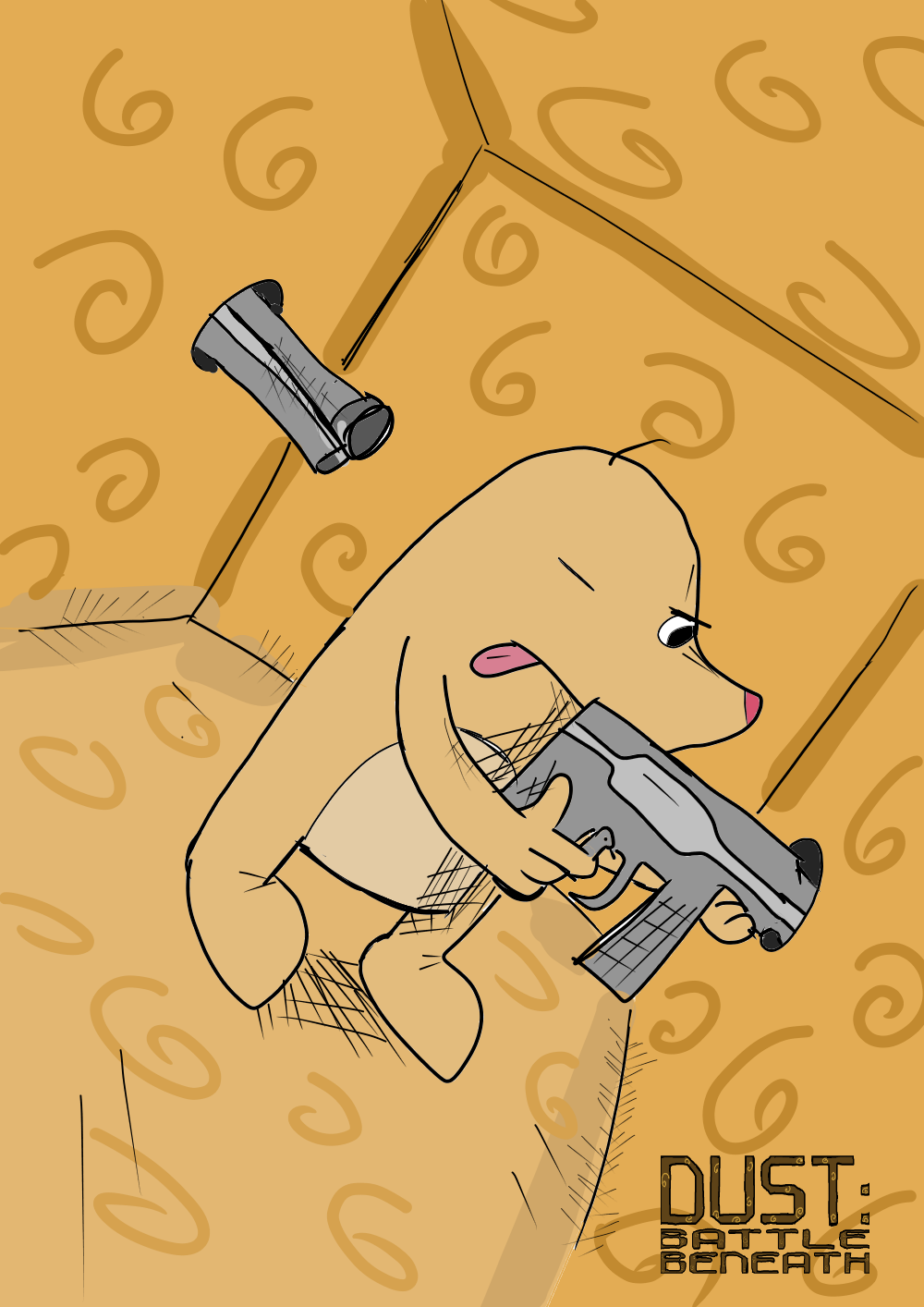 GO BUY THE GALLERY OR I'LL SEND MY BOT AFTER YOU.
(also on tigsource if you look real good for it)
Ratings also really help...just as long as ... you know...they're high *wink* *wink* (or helpful).
It only gets better frome here :). Stay tuned!
FOLLOW OUT MY TWITTER!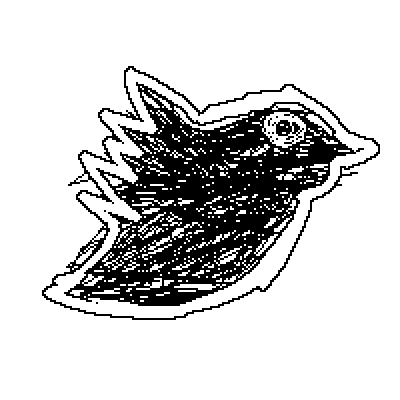 ...tweet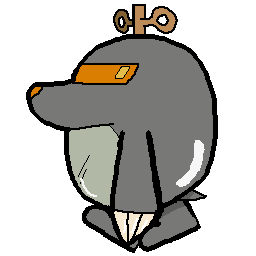 My Bot



All downloads are also appreciated!

Go Eat Dust,


| | |
| --- | --- |
| Status | In development |
| Platforms | Windows, macOS, Linux, Android |
| Rating | |
| Author | Gunroar |
| Genre | Action, Platformer |
| Tags | 2D, Casual, Cute, LÖVE, Roguelike, Shoot 'Em Up, Side Scroller, Singleplayer |
| Average session | A few minutes |
| Languages | English |
| Inputs | Keyboard, Mouse |
| Accessibility | Interactive tutorial |
Download
Click download now to get access to the following files:
Comments
Log in with itch.io to leave a comment.
How do play on android if the file extension is .love?
Download love2d (on google play too if you prefer) then open .love with a file manager and selelct open using love2d (your file manager should support this but try ES file manager if not).
If that doesn't work...then...here's the longer way.
Make a folder called "lovegame" in storage
Rename love file to .zip (instead of .love)
Move contents of file to the folder
Run love2d
If it still shows no game then try moving folder lovegame to sdcard storage
Android version isn't the best but still fully functional. Thanks for playing and tell me how you like it when it runs :D
At the point of this comment (Yes, this one , by MEEEE) all problems have been fixed and requested features added. Toot.
How do i get it to go fullscreen
Ahhh, Wow. You want to use it on FULLSCREEN. Wow, I'm so honoured.
Heh, but for real, thank you for that. It seems it went over my head. In the next update I will fix (read: add) fullscreen implementation. All of your suggestions and views mean a lot to me, so feel free to comment anything!
:)
Edit: It's in settings.
masterpiece on all levels 10/10
Wow, thanks a lot. This gives me more encouragement to continue development. It only gets better from here!
Thanks for that. Yeah, it seems that gamepad support is broken. Just unlpug the gamepad when you're playing. I should probably take it off for now but the error is still appreciated. It's only an alpha but playing without a gamepad still gives the full access. IT's Dust. WOOT.
Thanks again.