Post Jam Update. Keep that bacon moving.
---
Just added a version that fixed a bunch of problems so the game could be more "complete".
Fixed slow/unstable frame rates
Got some complaints the game was too fast...Well i added an option to make it even FASTER!!
But for real, the framrate fix should fix super natural speed (unless...you use the setting...heheh)
FIXED THAT LEVEL 9!! DANG IT! (Level 9 is endless)
Fixed UI problems, like buttons not pressing
Fixed difficulty modes
Fixed bosses to spit a dangerous projectile once in a while
Hardcore mode boss fights are ... harder
Fish that spit are still slow to hit you. But that's how I made them to discourage careless jumping. Harumph!
Fixed spring drawing a white block behind it
There might still be some bugs, but at least now the nasty ones are gone...Hopefully.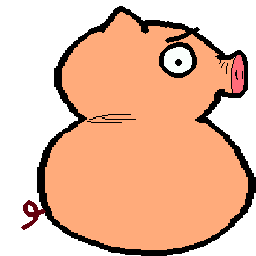 Piggy Jiggy Jiggy Piggy.